Welcome to Grace & Holy Trinity Cathedral!
A Stephen Ministry Congregation
Grace and Holy Trinity Cathedral is a thriving, growing Episcopal parish in downtown Kansas City, Missouri, and is the central parish in the Diocese of West Missouri. Guests and newcomers are always welcome.
Our Mission is to be a Servant Church in the Heart of the City

Find out more about Grace and Holy Trinity Cathedral Here »
September Diaper Drive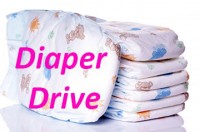 An estimated 15,000+ children in the Kansas City area aren't receiving the diapers they need. We are collecting diapers for HappyBottoms, a local organization that works with partners to provide diapers to low-income families. We accept all sizes (even open packs). Bring your donations to the blue barrel in the cross hall or to the basket in the Tower through September. This is the final drive of 2015.
Pantry Needs for Sept.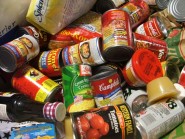 Help St. Mary's Pantry get ready for cooler weather with your September donations. Please bring canned soup, chili, stew and pastas, canned tomatoes, dry pasta, etc. St. Mary's pantry welcomes all types of shelf staple food, so please check out the sale items at your grocers and buy extras to donate. You may bring donations to the large basket in the Tower by October 11.
Special Choral Evensong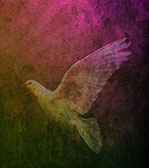 Sunday • October 4 • 5 p.m.
Hear William Jewell College's Schola Cantorum at Evensong on October 4, following the Community Blessing of the Animals event. Evensong is a service of hymns, choral anthems, Bible readings and prayers — it is a time to listen, pray, meditate and sing. Holy Communion is celebrated following Evensong for those desiring it.